Dopo che la demo mostrata all'evento Xbox di Luglio è stata subissata di critiche per via dell'aspetto grafico troppo arretrato, 343 Industries ha deciso di rimandare il gioco al 2021.
Nei scorsi giorni però, si era fatta largo una voce piuttosto inquietante sul fatto che l'attesissimo nuovo capitolo della saga potesse essere rinviato al 2022, con la versione per Xbox One addirittura cancellata, per concentrarsi al meglio sullo sviluppo per la console next-gen di Microsoft.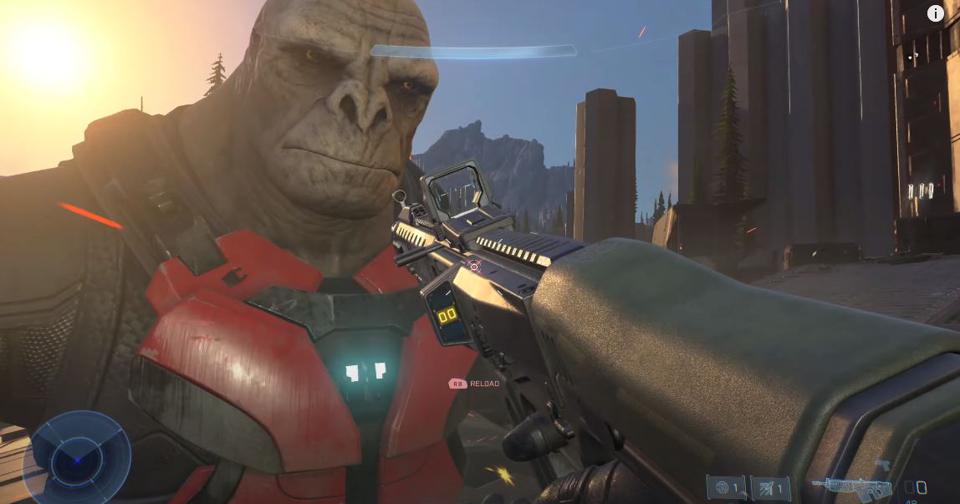 Il rumor è stato rilanciato dalle più importanti testate del settore ed aveva, naturalmente, gettato nello sconforto tutti i fan del gioco, fino a che non è arrivata la smentita ufficiale di John Junyszek, community manager di 343 Industries.
Junyszek ha risposto ad uno dei tantissimi commenti dei fan su Twitter rassicurando tutti sul fatto che non ci sia nulla da temere, e che l'arrivo del gioco è confermato per il 2021 su tutte le piattaforme precedentemente annunciate, quindi anche la versione per Xbox One non sarebbe a rischio.
"Stiamo vedendo un sacco di leak fasulli in giro, per cui per favore non credete a tutto quello che leggete. Non ci sono piani per cambiare la release del 2021, né i dispositivi e le piattaforme che supporteremo. Stiamo lavorando per rendere il meglio possibile Halo Infinite su tutte le piattaforme".
Hey Eric – we're seeing lots of fake "leaks" out there, so please don't believe everything you read. There are no plans to change our 2021 release or the devices and platforms we'll be supporting. We're building Halo Infinite to be the best it can be on each device/platform 👊

— John Junyszek (@Unyshek) August 25, 2020
Tanto rumore per nulla insomma. E voi, cosa vi aspettate da Halo Infinite?